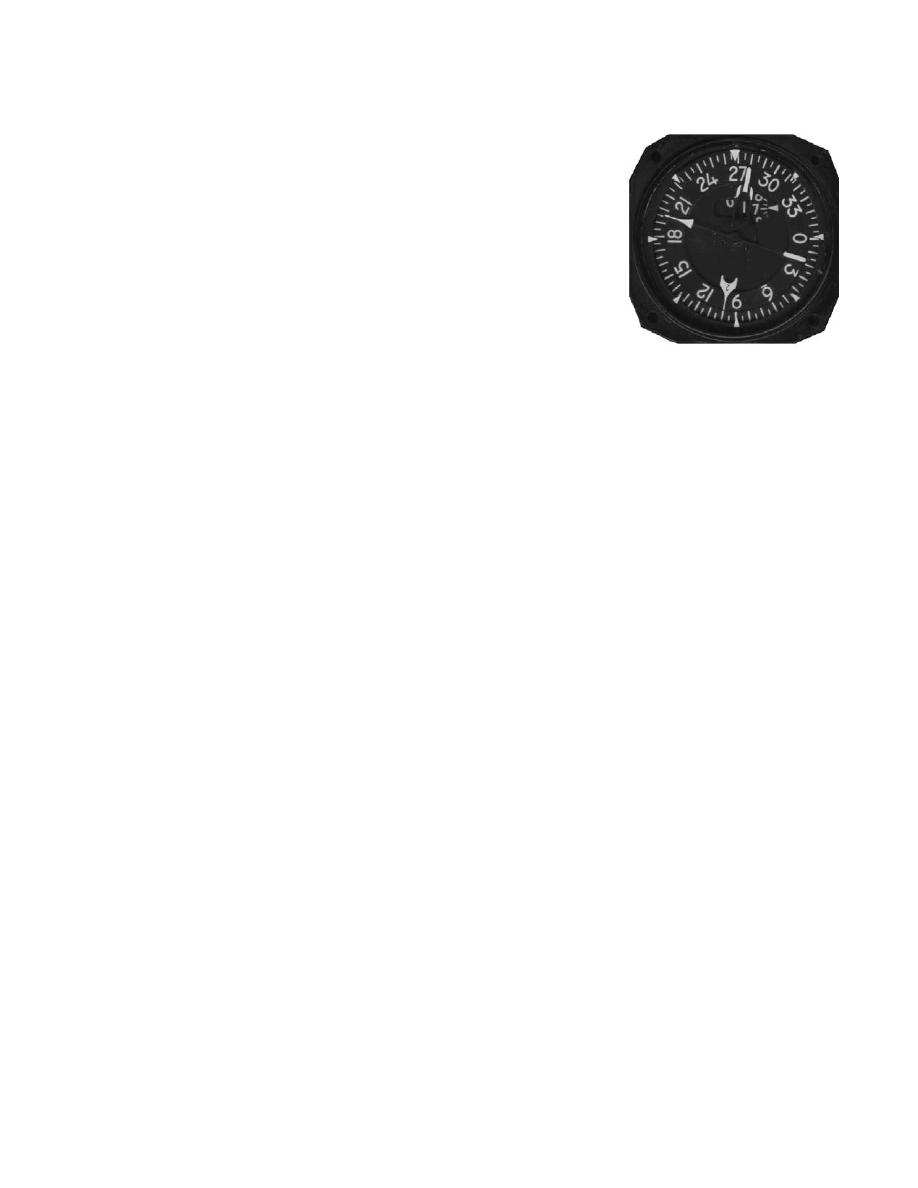 Using the

BDHI

to the right, what is
the Lat/Long of the indicated
position from the Lufkin

VORTAC
located approximately 31 10.0'N,
If an aircraft is traveling at 650 knots, it will
travel 1 NM in

__________
How

long can an aircraft fly with 121 GALLONS of fuel
and a consumption rate of 160 pounds/hour? (Fuel
density conversion factor is 6.2 pounds/gallon).
If a ground speed check indicates that an aircraft has
flown 12 NM in 6 minutes, a flight of 2 hours and 34
minutes would cover a distance of
What is an aircraft's ground speed if it has flown 1 NM
over the ground in 22 seconds?