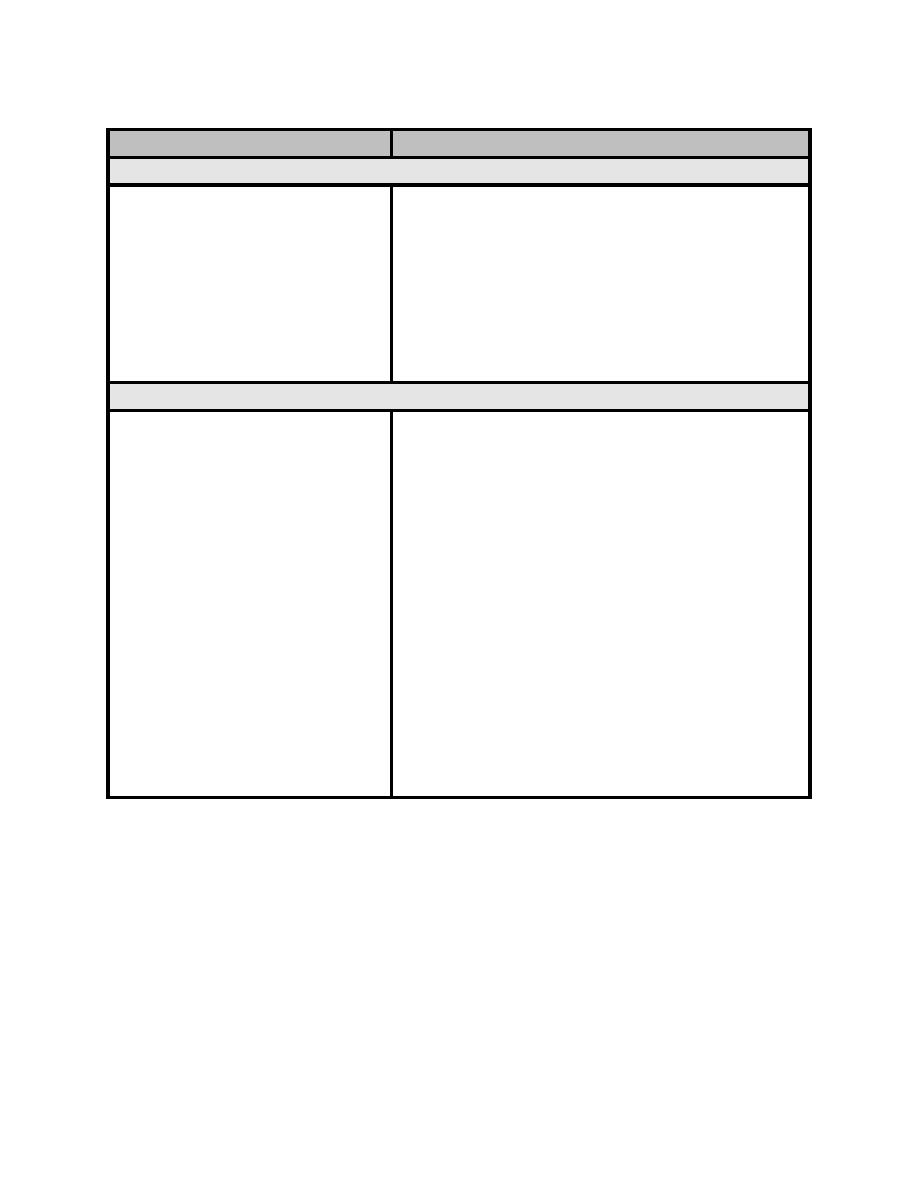 ●

Makes

required calls on takeoff
● Complies with departure procedures
or controller instructions.
● Maintains arcs 1.0 NM; course 3
or 2 NM (whichever is less).
● Calculates lead points to
join/depart arc depending on
● Maintains course while radial
tracking 5 or 3 NM (whichever is
● Determines wind direction and
● Applies proper crosswind heading
corrections and compensations.
● Properly leads turns within
0.5 NM at

NAVAIDs

and fixes,
taking into account observed
●

Makes

appropriate recommendations
for en route flight plan changes
given direction of flight, FLIP,
weather, and mission requirements.
●

Changes

NAVAID

and CDI course at
the proper switchover point while